Pay Per Click advertising (PPC) is one of the most widely-used and effective forms of online marketing available for modern business. When properly considered and implemented, a well-constructed PPC advertising campaign can provide huge benefits to any organisation. 
PPC can result in a dramatically increased Return On Investment (ROI). Many businesses prefer PPC over Search Engine Optimisation techniques as PPC can provide instant results. However, a poorly managed campaign, such as one organised without taking advantage of our incredible PPC Course, can quickly devour a marketing budget and yield little in the way of benefits.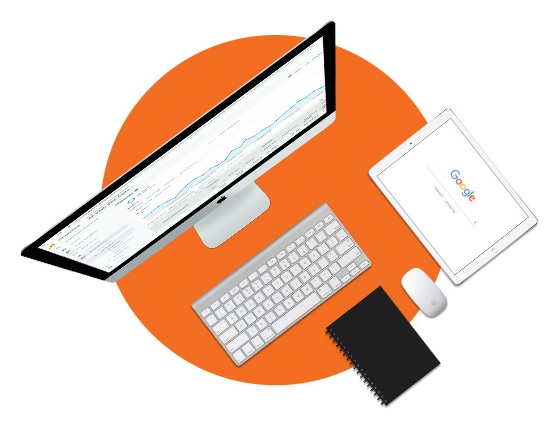 Why Do You Need To Make The Most Of PPC Training?
PPC management is rarely something that can be 'picked up along the way'. Without any experience, or the proper guidance, PPC is a dangerous and unforgiving marketing strategy.
The best way to ensure that you run an effective and ultimately beneficial PPC marketing campaign is to take advantage of the very best Pay Per Click Training Course available. Here at SEO Junkies, we train you in the creation and management of a PPC campaign which will ultimately provide valuable information and a high ROI.
Our courses discuss the essential components of a successful paid search campaign, the best practices and techniques that will encourage your online presence to grow and your marketing campaign to ultimately, become a success. Our Training Course takes the complex features of PPC marketing and breaks them down into understandable techniques which can be easily integrated into your own Google AdWords campaign.
We ensure that, when you leave are course, you possess the necessary skills, knowledge and strategy to:
Set up and maintain a successful PPC campaign
Choose effective keywords and adapt them as required
Better understand your budget and quality scores
Ultimately, improve your online platform's conversion rates
The Outline Of Our Pay Per Click Training Course!
Note: For confidential reasons, we do not publish the full course content.
Introduction To The Basic Concepts Of PPC
Keyword Research And Analysis
Evaluating Markets And Your Business' Competition
Optimising PPC Campaign Structure
Ad Group Optimisation For High-Quality Score And Ad Rankings
Effective Copywriting Strategies For Ad Content
Important Factors For Landing Page Quality
Testing A/B Split And Multi-Variate
Effective Interpretation Of Results: CTR, Conversion Rates And ROI
Up-To-Date Tips, Tricks And More, From Our Google-Qualified AdWords Specialists!
Our PPC experts have many years of experience in the industry, and have a proven track record when it comes to the creation, management and optimisation of successful Pay Per Click Marketing Campaigns.
We limit all of our courses to a maximum of five delegates at a time. This is to ensure that each and every person who takes our course receives the time and attention that they require to fully understand PPC. Our training style is intimate and informal. We specialise in looking at your websites and campaigns within the course to provide both valuable information and a dynamic learning experience!

Sign Up To Our Incredible PPC Training Course Today!
If you are looking to improve your online business through pay per click advertising, and the many advantages that such a marketing strategy can provide, then you need to experience our informative and friendly PPC Training Course! All delegates receive an unforgettable PPC marketing experience, along with a wide range of useful PPC documentation, useful links, Pay Per Click resources and a certificate of completion! The course lasts for one whole business day and, in almost no time at all, you could be walking away with the confidence to manage your business' very own PPC AdWords campaign!
All of our courses are held at our offices in Wokingham, UK. For more information, or to book your spot on our next Training Course, contact us directly on 0118 380 0203 or email us at sales@seojunkies.co.uk!